Soil sampling, GPS mapping & Data management
I saw above me that endless skyway

 
Why Soil Sample?
~ Gives us information necessary in the decision making process for inputs.
~ Allows us to VRT (variable rate) applications, by placing the right inputs on the right acre, at the right time, which:
~ Enhances the odds of a greater ROI.
Other Factors:
- Black Sand Granary provides IN-HOUSE labor, testing, and scripts.
- We work for the grower directly.
- YOU own the data. The customer has access to their data at all times, meaning you make the decision of when and where you data goes.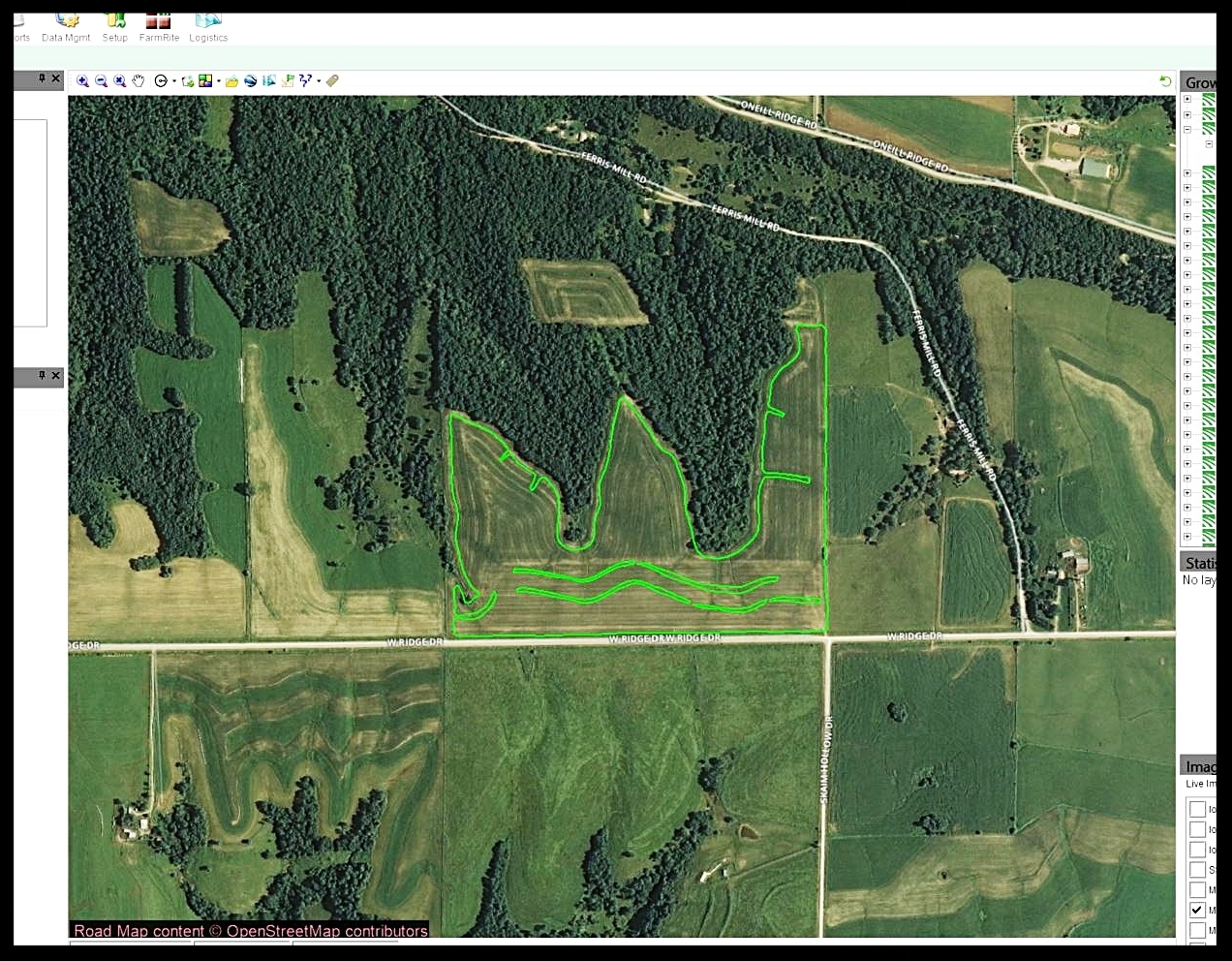 Using a customer-provided boundary we digitize imagery, or import files and download soil type information.
A grid is laid-out, which guides us while sampling.
Step 2: Sampling. Soil cores are pulled from each of the points and put into corresponding labeled bags.
The soil samples are shipped to an accredited laboratory for a complete analysis. Our 'typical' test package includes the following: Organic Matter, Phosphorus, Potassium, Magnesium, Calcium and Hydrogen and Soil pH.
Converting raw data into a visual representation: results flow through an algorithm, which is proprietary to Black Sand Granary and based off standards of yield removal published by Iowa State University. Software takes this compiled raw data [which is geo-referenced] and plots it within the field boundary. During this process, the data is also interpolated: merging the individual geo-referenced points and corresponding data to the field itself.
Above: Potassium levels via results from soil sampling, and
Below: VRT Potash recommendations based on those reports.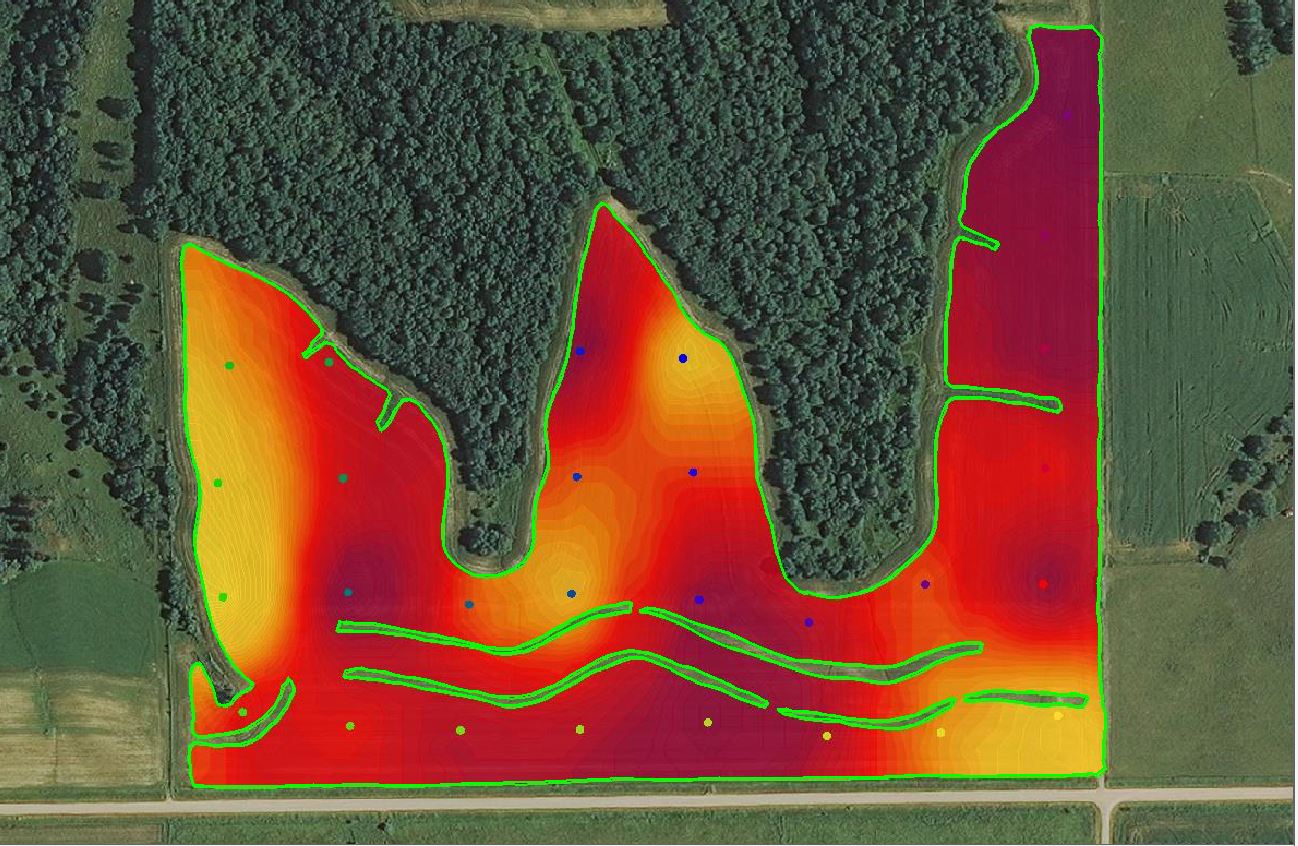 Step 5: Data overlay & review of records.
Yield-limiting factor(s) are determined and reported. Upon consultation with the producer, an economical build or maintenance program that is based on crop rotation and yield goal(s) is facilitated.
Step 6: Data storage & reporting.
Data is placed in the customer file for easy access – any time, any place, and is always password protected. At the discretion of the customer, data is exported to the applicator.
Contact Us
If you see services that could be helpful for you, click the button below to get in touch with us.